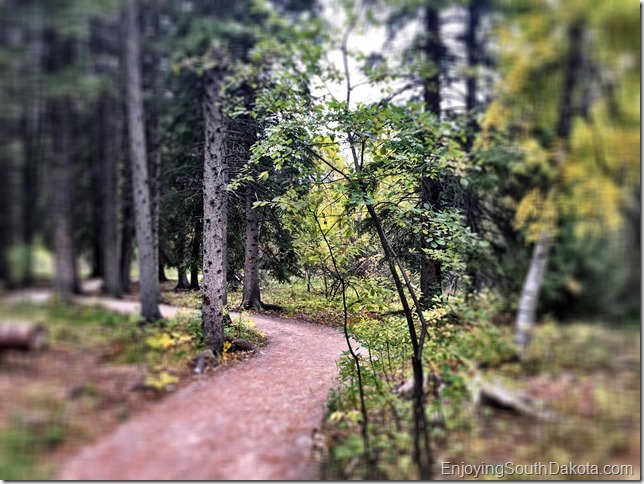 If you don't have much time to hike while you are visiting Spearfish Canyon, I would encourage you to put this one high on your list. The trail is rated as moderate. The total hike is 1.5 miles. I love hiking this any time of year.
The trail is pretty easy to find. The path is right behind the Latchstring Inn. The trail has been reworked recently. It is no longer a loop trail, the only access point is just north of the restaurant.
The path is nice and wide and should be manageable by most people that can walk moderate inclines. Just take your time and soak in the beauty of the canyon floor. The waterfall is so beautiful, you'll want to hangout and enjoy it for awhile. This is just one of the waterfalls of Spearfish Canyon worth visiting.
There is a scenic overlook on the south side of the restaurant that requires no hiking. See the map below.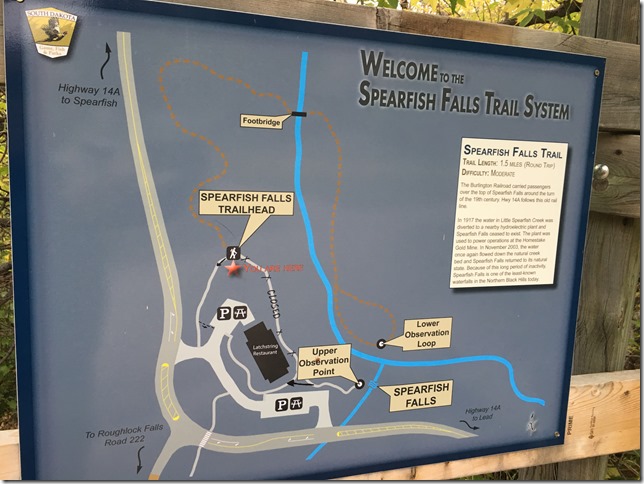 There is plenty of hiking in the area. Just on the other side of the road is Roughlock Falls Nature Trail. While I like hiking this area all year long, it is definitely one of my favorite fall hikes in the Black Hills. And, if you are staying in Spearfish, be sure to checkout the Lookout Mountain Hiking trails if you want a longer hike.