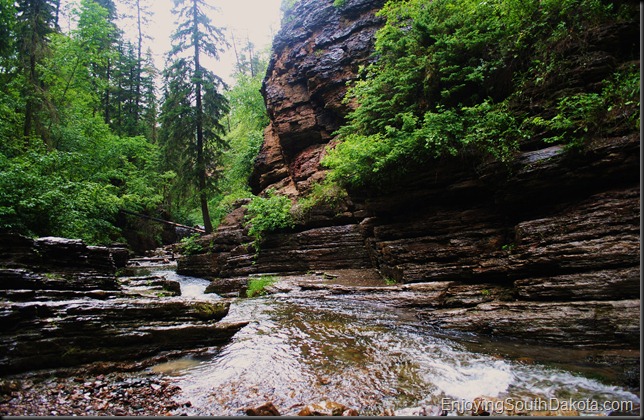 Hiking to Devils Bathtub in Spearfish Canyon is a popular hike for a reason.  It is beautiful.
This crumbling limestone canyon is awe inspiring.  The rock formations are just amazing.
If you are going to hike up to the tub, plan on getting your feet wet.  The unmarked trail weaves in and out of the creek all the way.
Finding the hike doesn't have to be difficult.  From the turn in Spearfish off Colorado Blvd onto Spearfish Canyon Scenic Byway it is about 8 miles to Cleopatra Place.  There is a small gravel parking lot there.  Park and cross the bridge.  You'll see the trail on the south side.
If you love the outdoors, put hiking Spearfish Canyon high on your list.