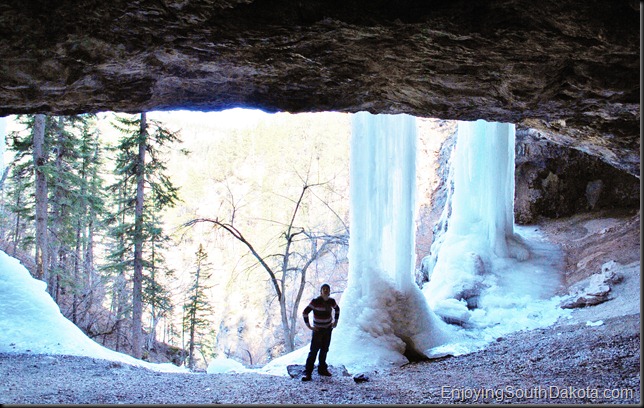 This is one of my favorite hikes in Spearfish Canyon.  I usually call it community caves, but many people call it Bobcat or Wildcat Cavern.  No matter what you call it, it is beautiful.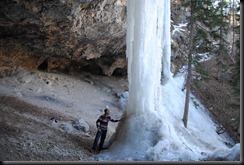 This is just a few miles from Spearfish, but can be a bit tricky to locate.  Read my Community Caves post for detailed directions.
Do yourself a big favor if you plan on hiking this in the winter or early spring, buy some really good spikes like Kahtoola MICROspikes Pocket Traction System
.  You can thank me later.  The first time I went up there in the winter, the trip down was scary.  The top portion of the trail is like a sheet of ice.  With spikes it is simple to walk up and down.  Without you look like a greased pig running on a linoleum floor.
Caution: on warm days large chucks of ice will fall, so just watch out for that

.
Here is a video I shot.  Either this will motivate you to climb up there or serve as a substitute.