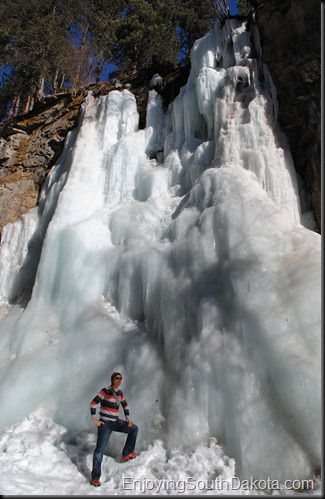 11th hour gulch is another one of those places in Spearfish Canyon that I just love to visit all the time.  It seems like a different experience each time.  I posted about it before here and here (I've even posted about 11th hour IPA).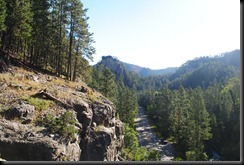 It is just a few steps off the Spearfish Canyon Scenic Byway.  This is such a neat place to explore.  If you don't mind doing a bit of climbing (nothing too scary) you can climb above the gulch for a great view of the area.
In the winter,  it is just a few steps off the road.  However, the path turns into a sheet of ice.  I always carry my Kahtoola MICROspikes Pocket Traction System
with me, they make me feel like a mountain goat on the ice.  Solid footing.
Last fall I climbed to the top and the only dangerous part was avoiding the pine cones the squirrels were throwing at us.
Remember, 11th hour gulch is about 9.3 miles from Spearfish.  If you go by Kissing Rocks (aka The Dice), you just missed it.  Watch this video to see exactly where it is.
Below is a short video of the gulch I shot March 10th 2012.