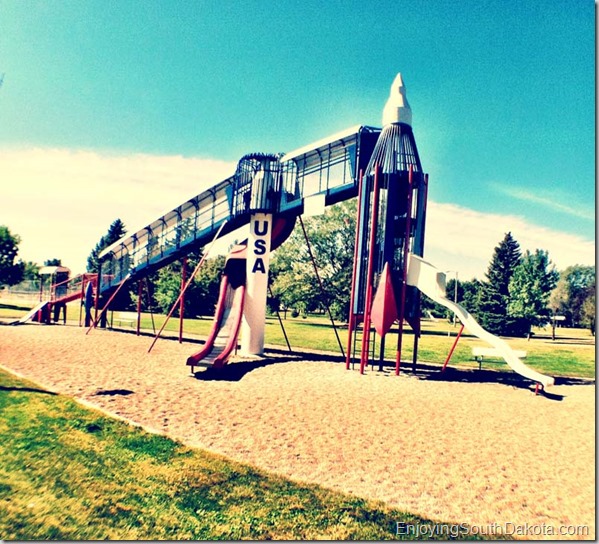 There is a giant Rocket Slide in Huron South Dakota.  This 32 foot tall piece of playground equipment is called "Astro City."  It was manufactured in 1971 by the Miracle Equipment company.  It is the type George played on in Waterloo Iowa.
This awesome vintage playground is located in Prospect Park.  The address is 1675 Idaho Ave SE.  It is a nice sized park.  There are two other play structures, swings, slides and a concrete camel.  Plus, there is a picnic shelter, restrooms, tennis courts and a skate park.
If you are in the Huron area, I would recommend taking the kids to this gem.  This is tall and might be a bit scary for smaller children, but there are plenty of other things for them to play on.
There is also a great Rocket Park in Spearfish.  Do you know of any other sweet playgrounds in South Dakota?
Here is a short clip of the slide