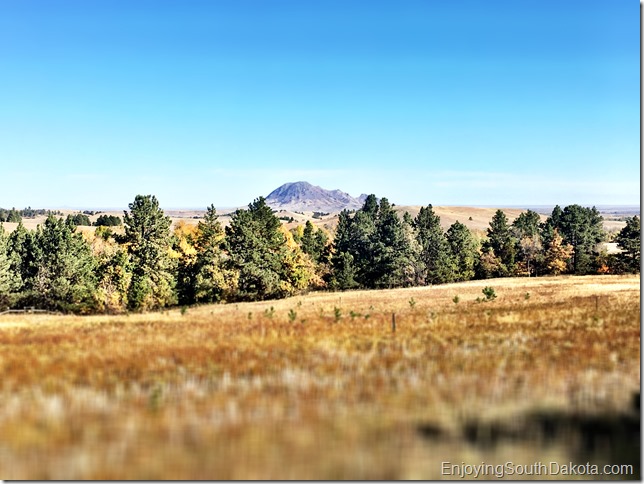 Alkali Creek Nature Trail is a great little hike just off Interstate 90 near Sturgis SD. It is pretty easy to find, just take exit 34 off I-90 and head north past the VFW Memorial Chapel. Not far into The Fort Meade Recreation Area you will see the Alkali Creek Trailhead and Campground. This is also an access point for the Centennial Trail.
The trail is just over a half mile long, but really offers great views of the area. The trail winds through trees and prairie. Plus, you get a great view of Bear Butte.
There are plenty of other recreational opportunities in the area. Bear Butte State Park is about 12 miles north of here. The 7th Calvary trail system is  near here too.