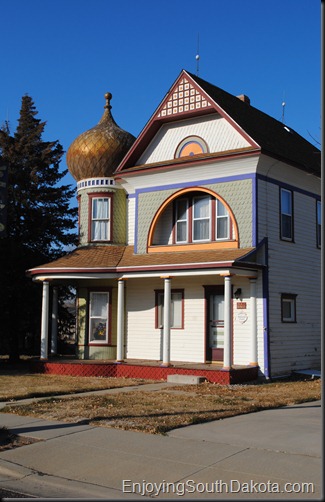 On Delmont's Main Street you can walk by the Onion House.  It was built in 1902 and has been used for a variety of purposes over the years.  In 1917, it was used as a clinic and hospital.  Other uses included beauty shop, duplex and a women's clothing shop.
These days it is a private residence and it is just one of the unique buildings in this little South Dakota Town.   It is believed to be the only South Dakota residence with a dome. And, it is right next to Blue Bird Locker.
Delmont is about 40 miles south and west of Mitchell.  Visit the Delmont website to learn more.