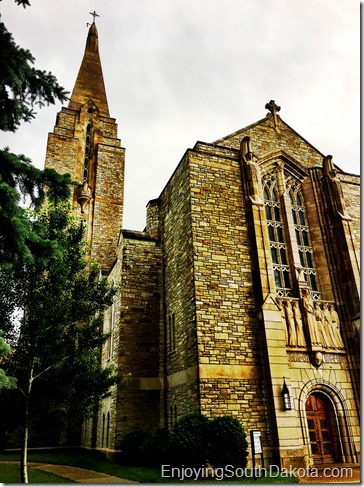 Bishop Marty Chapel is a beautiful gothic structure built in 1950. It was built in memory of the first bishop of the Dakotas. And, as a memorial to the Benedictine Sisters.
The number of stained glass windows are simply awe inspiring. It truly is an amazing building for quiet contemplation. Regular services occur on a daily basis in the Peace Chapel (in the basement) and in the upper chapel – view the schedule here.
The Chapel is part of the Sacred Heart Monastery. Visit their website to learn more and they have a gift shop if you'd like to support them.
Yankton South Dakota is full of interesting history, I'd add this to your must see list if you are a history buff.