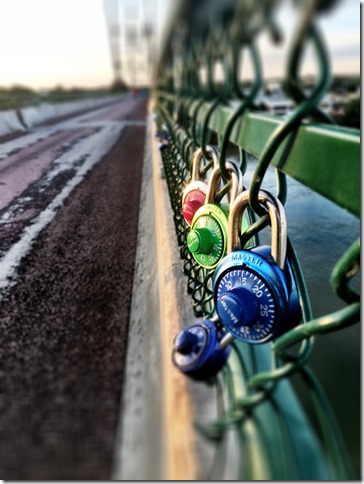 One of the first things I noticed when I started walking on the Meridian Bridge in Yankton, is all the locks. According to this newspaper article, it is a European tradition that really began to flourish when the bridge opened to pedestrian traffic in 2011.
Traditions holds you put the initials of your love on the lock. Lock it on the bridge and toss the key in the river.  The Parks Department doesn't have a problem with the locks, but encourages people not to throw the key in the water, but a trash can instead.
If you have some time in Yankton, I'd encourage  you to take the time to walk across the Meridian Bridge.