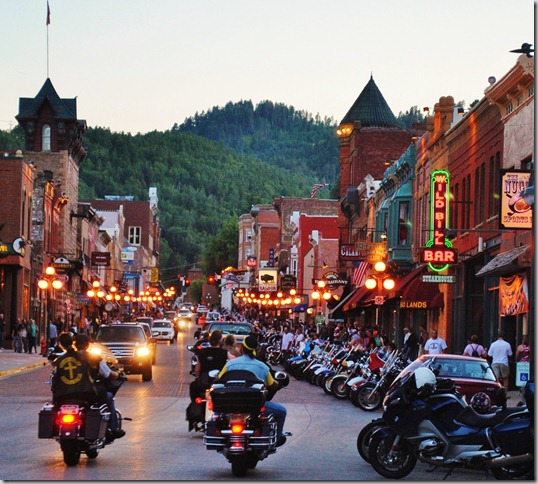 Summer is quickly approaching in the Black Hills – and that means lots of fun events.  Many of those events happen in Deadwood.  Here is a run down of all of the events happening in Deadwood for the rest of 2012.
Wild Bill Days – June 15th and 16th 2012.  Concerts by Rick Springfield and The Marshall Tucker Band.  Auctions, Fast Draw Contests and more.
Days of 76 – July 24th through the 28th, a must see parade Friday and Saturday.  And, a great rodeo.
The Rally – While Deadwood is not the official location of the motorcycle rally, it seems to be one of the top destinations for the bikers.  August 4th through the 14th.
Kool Deadwood Nites – One of the biggest events of Deadwood all year, classic cars and music.  Headliners for 2012 include D J Thomas and Orleans.  Don't forget the sock hop. August 23rd through the 26th.
Deadwood Jam – September 14th and 15th.  Headliners include Styx, Augustana and The Stray Cat Lee Rocker.  Plus, this year will also include the Wine and Brew Fest – free samples.
Oktoberfest –  Get out you lederhosen and head to Deadwood for brats, games and brew.   October 5th and 6th.
Deadweird – October 27th, where your best costume to Deadwood for a chance to win cash.
Plan your visit to Deadwood, it doesn't have to be during one of the big events – there are plenty of attractions to entertain you all year long.