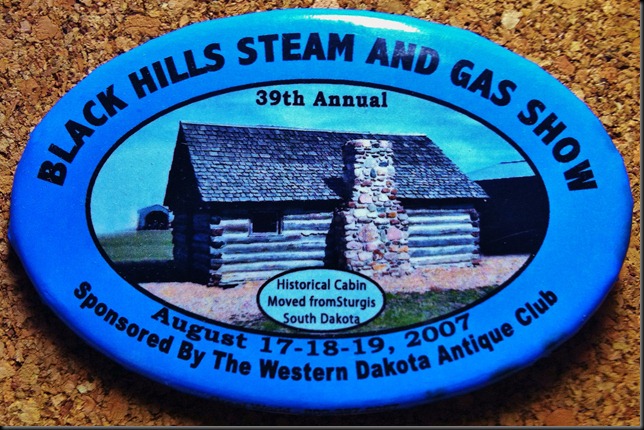 It is that time of year again, time for the Black Hills Steam & Gas Threshing Bee.
It will be held August 19th, 20th and 21st 2011.  It is located 1/2 mile past the Sturgis SD airport on Hereford Road
I always enjoy watching all the old iron in action.  Displays and exhibits include:
Tractors
Stationary Engines
Steam Engines
Model Engines
Antiques
Flea Market
Threshing
Rope making
Sawmill
And, more



Lunch is available and there is usually plenty for the kids to do.
Visit the Western Dakota Antique Club website for more information.