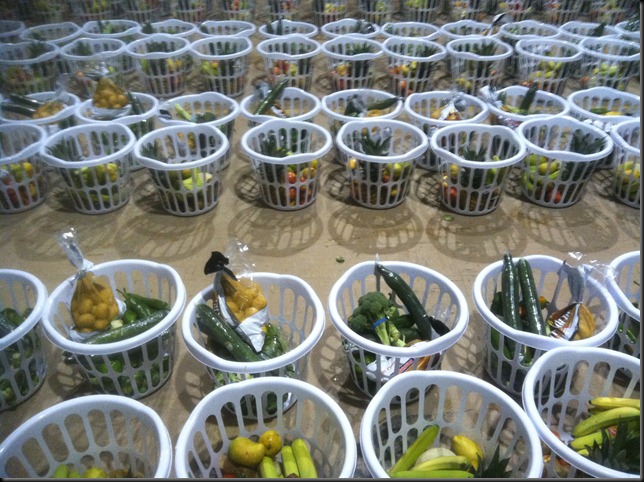 The Bountiful Basket program is really taking off in South Dakota.   Three more cities are being added to the locations.
Spearfish – BHCA at the corner of 7th Ave and South 32nd
Rapid City – Near Menards at the intersection of E. North St and Eglin
Lead – Days Inn
Visit the South Dakota Locations page for currents pickup locations and times.  The new locations are currently "B weeks" meaning they will be picked up on the Saturdays opposite current sites.
How does Bountiful Baskets work?
It is pretty simple.  It is a food co-op providing a market for farmers and great prices on produce for participants.  The basket is about half fruit and half vegetables.  I love the variety and quality of the produce.
Getting started is simple.  Visit the new participant instructions page and read it over a couple of time.  Be sure to create an account.
On Monday log into the offerings page and see what is available for your site (check the website for times when the offerings post).  Remember sites usually have offerings every other week.  Then choose a regular basket or organic.  After that checkout the additional offerings and complete your order.


Bountiful Basket tips
Be sure to bring a basket or bags to carry your produce home.  One basket is enough for one person to carry.  If you get extra baskets or additional offerings bring a friend along to help carry.
Also, bring your printout or have it ready on your smart phone.  You can pickup for friends if they give you their printout.
Be at the location at the pickup time.  If you don't show up on time, you won't get your basket but will still have to pay for it.
Sign for your produce on the way out.
Help out
Volunteer at your site.  It is a lot of fun and maybe you will make new friends.  Just show up one hour early to help unload the truck and sort the baskets.
Want some fresh local produce this summer?
Check out local CSA's like Cycle Farm and Bear Butte Gardens.