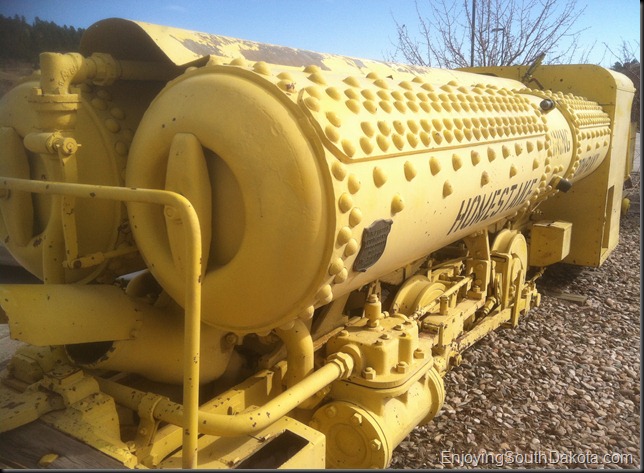 There is a lot of talk these days about alternative fuel vehicles and India is producing compressed air powered cars.  But, did you know that the Homestake mine had a locomotive with a compressed air engine?  That's right is was in continuous service for 33 years.
It was known as Locomotive No. 1A and was purchased January 31, 1928 for $7,525.  It was used to haul ore to the mills from the shafts until 1961.
The train was powered by a stationary air compressor.  The tank held about 137 cubic feet of air at 1000 psi.  The locomotive weights in at 12.5 tons and is 23 feet long.
This is on display in the visitor's center parking lot in Lead, right next to the open cut.  If you are a mining buff Lead has lots to offer.  And, for all you train buffs, the South Dakota State Railroad Museum is just about one hour south in Hill City.
Here is a little video I shot of the train.