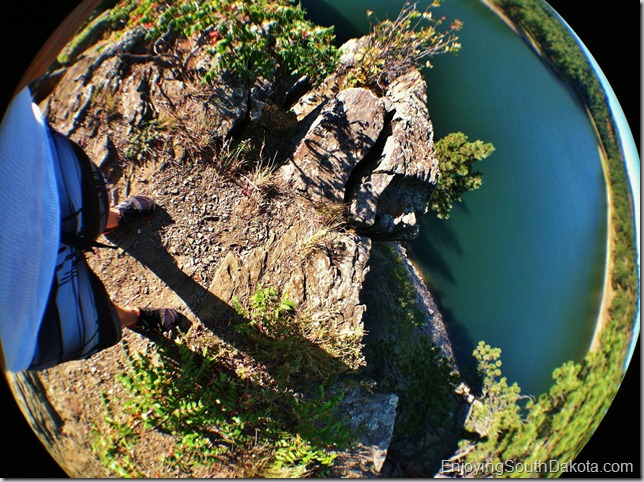 Jenney Gulch is a great picnic area at Pactola Reservoir.  It is on the west side of the lake near the small town of Silver City.  It is often spelled "Jenny Gulch" but the correct spelling has two "e's."
The picnic area has about eight tables and (last time I was there) no toilet.  But, people don't go there for the tables or toilets – they go there for the great views of the lake (and cliff jumping).  This is just a beautiful area and a great place to canoe, kayak or use your SUP.
Trail 40 cuts through the picnic area as well.  Trail 40 begins at Deerfield Lake, meets the Mickelson Trail at Daugherty Gulch.  Then it follows Slate Creek to Rapid Creek on to Sliver City, Jenney Gulch and meets up with the Centennial Trail at the Deer Creek Trailhead 18 miles from the beginning.
The trails and roads are clearly marked on Black Hills – Northeast, South Dakota Trails Illustrated Map #751
.  This is a great reference to have no matter is you are just driving or hiking.  The picnic areas and trailheads are clearly marked.  I recommend you always have a good map when you travel in the Black Hills.