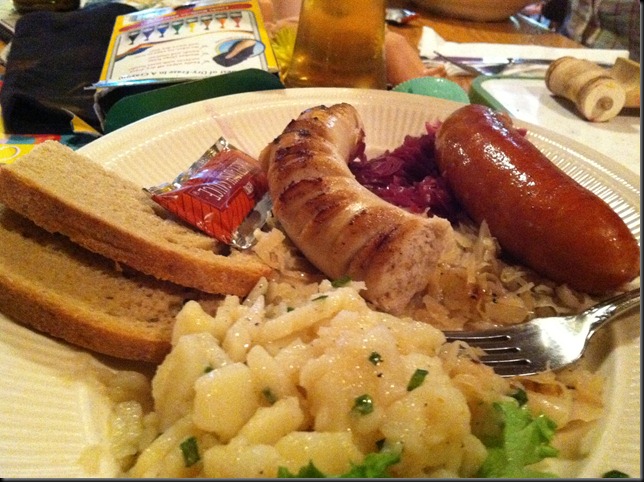 I love the lunch menu at Hill City's Alpine Inn.  The German food is wonderful.
My favorite is the German Plate (as seen above).  It is served with the German Potato Salad and red and green sauerkraut.  I also like to start my meal off with a nice German beer too.
The Alpine Inn is easy to spot right on Main Street in between Granite Sports and the Dinosaur museum.  And, try to save room for dessert – they have amazing desserts.  My favorite desserts include:  Grand Chocolate Tower, Crème Brule, Apple Cheese Strudel and Tiramisu.
If you are in the Black Hills enjoying the Mickelson Trail you'll find the Tracy Park Trailhead just a few blocks away.  And the South Dakota State Train Museum is close by as well.