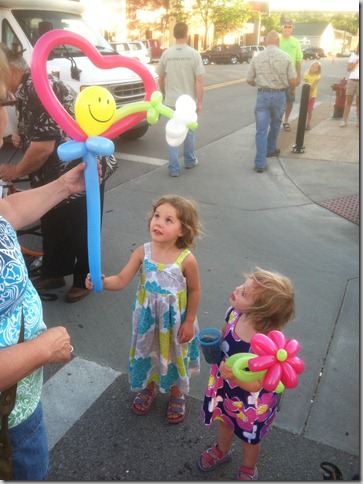 We made to the first Spearfish Downtown Friday Night of the year.  Wow, what a ton of fun and lots of people.  There is something there for everyone, and I hope the weather is just as great for the rest of the year.
For the kids:  Balloons, face painting, a bouncy castle.
For the grownups:  Beer
For everyone:  Great FREE live music, loads of food vendors and most of the stores are open late.
The 2012 Spearfish Downtown Friday Nights Schedule looks great.  Go enjoy some free music and checkout the local vendors.  Looks like we are in for a fun summer.