Welcome to my South Dakota Blog!  This is my way of sharing everything I enjoy about the state.
I focus mainly things I enjoy doing, like recreation including all the great lakes and reservoirs.  I also love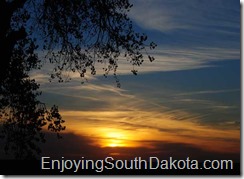 to explore the different regions and geographical features like the Black Hills, the plains and bluffs and river valleys.  There are many unique places in the state.
Food.  I love to share great places to eat and delicious South Dakota made food.  There are some really neat places that can be found around the state.
And, I'd love if you would share something about South Dakota you love.  Be a guest blogger and share the love.
Feel free to contact me with any questions.