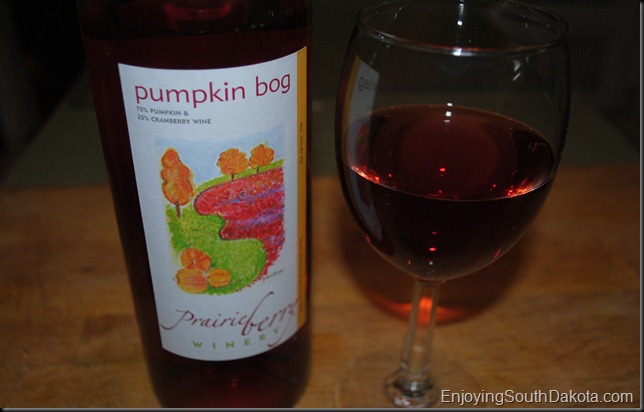 Pumpkin Bog wine from Prairie Berry Winery means fall in our house.  We often serve this at Thanksgiving and really enjoy this sweet fruit wine.
The fruit wines are what I consider to be traditional South Dakota wines.  Until recent years, fruit was what was available for making wine.  It may not develop a complex flavor like wines made from grapes, however, it goes well with simple foods.
I found it at Roundhouse Liquor in Lead, you can buy it at the winery and throughout the state.
What is your favorite wine from Prairie Berry?