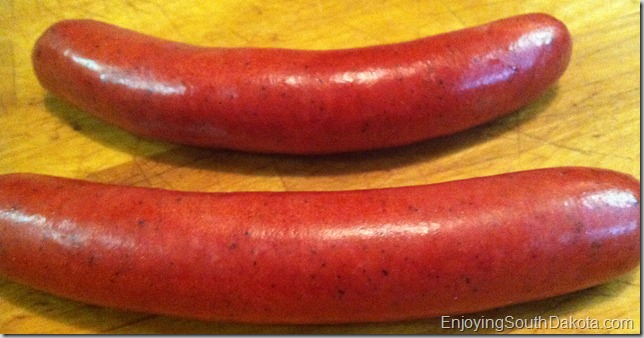 There is no shortage of great South Dakota made food.  These tasty Red Dog Wieners are another great product from the Bluebird Locker in Delmont.
I picked these up when I visited the store in Delmont (it is right next door to the historic Onion House).  The selection of meat products is a carnivore's dream.  The German Sausage, Liver Sausage, Brats and Bacon are just some of my favorites.
These natural casing hot dogs almost have a sausage like flavor.  My family loved them.  If you are planning a trip to the locker, swing by Dimock while you are in the area and pick up some cheese too.
What is your favorite South Dakota made food?