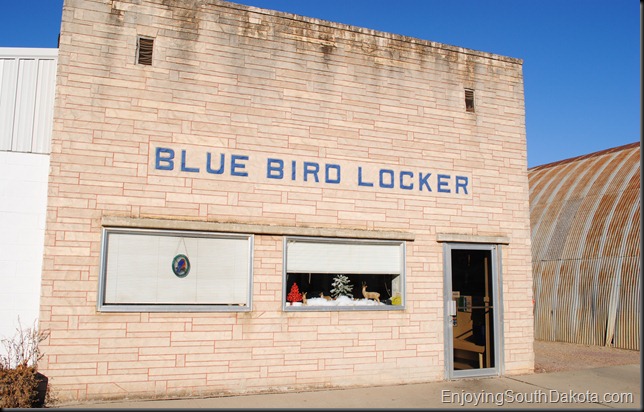 There is a small meat locker in Eastern South Dakota that is famous for it's sausage.  The Bluebird Locker is well know for the tasty sausage and bacon it produces.  This little business on Main Street in Delmont (just next door to the historic Onion House) cranks out some really good products.
The bacon is just amazing, simple flavor the way bacon should be.  German Sausage it a favorite among many, for good reason – it may be the best German Sausage you ever taste. Liver Sausage is great if you like liver, I love it – perfect with cooked cabbage.
And they have lots more: Summer sausage, sausage patties, sausage links, ring bologna, natural casing hot dogs, brats, jalapenos brats, pork chops and more.  I do believe the selection varies, so you may find something new each time you visit.
It is worth drive this this little town (about 40 miles southwest of Mitchell).  The Locker is located at 204 West Main is Delmont.  You may want to call them at (605) 779-2041 to check their hours before visiting.
If you don't feel like driving I know Coburns in Mitchell has bacon and sausage.  I've also heard County Fair sells it as well.
What is your favorite product from Bluebird Locker and where did you buy it?