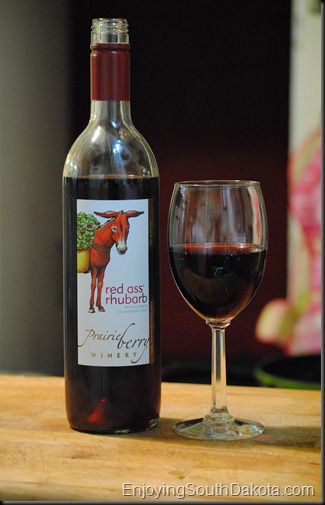 Red Ass Rhubarb is a very popular wine from Prairie Berry Winery.   The Black Hills winery makes it from 90% rhubarb and 10% raspberry.  That makes for a sweet but slightly puckery wine.
We love to serve this wine cold and is usually a crowd pleaser.  It is great with cheese and salami.  If you've tried Pumpkin Bog and liked it I'm sure you'll enjoy this.  Stop by the Hill City tasting room for a sample.
What is your favorite Prairie Berry Wine?