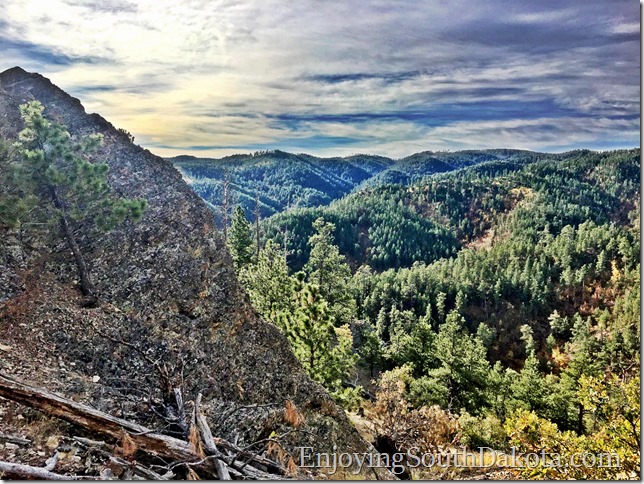 When the Deadman Trail System south of Sturgis South Dakota is completed it will add 23 miles of trails to the area. The trails will connect with the Centennial Trail and the 7th Cavalry Trail System, this will create over 50 miles of trails that can be accessed from the city of Sturgis.
Hiking to the old Sturgis City Dams
Part of the Deadman Trail System will include the old dams that supplied water to the City of Sturgis. For many years this area has been off limits to the public and now will be open for recreation.
The trailhead that leads to the dams is located on Vanocker Canyon Road about 2.6 miles south of Bella Joli Winery. From there, it is about a 2 mile hike to the dams. The trail is steep and somewhat strenuous and is over 4 miles round trip. Take your fitness level into consideration before attempting this hike.
Deadman Trailhead
This is the first developed Trailhead for the trail system. It is located in Sturgis just off I-90 exit 32. It is on the corner of Pineview Drive and Vanocker Canyon Road. It is near Flex Fitness. At this point it is the primary access point for the trails.
The trails will be a great asset to the area, Visit Black Hills Trails for updates on trail development. Here is an article that has a map to the area.
As with any hiking in the Black Hills, pack plenty of water and snacks, watch the weather and be mindful of wildlife.