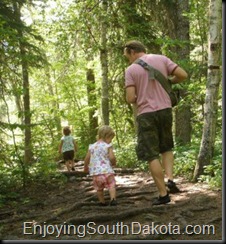 I love South Dakota.  I grew up on a farm Northeast of Mitchell and lived in the Black Hills for over ten years.  I love cities like Deadwood or hiking in the Black Hills National Forest.  I love pheasant hunting and visiting towns like Dimock to buy cheese.
I have traveled to Canada, Mexico and parts of Europe – they are great – but South Dakota has a lot to offer as well.
It is a rural state – so many activities I love are things I do outdoors.  The variety of state parks and natural features is pretty amazing.  Hunting and fishing are plentiful as well.
I admit there where times in my life when I didn't fully appreciate the state.  I focused on what I thought it was lacking, instead of all the amazing opportunities all around us.  The people of South Dakota are generally very friendly and interesting people and places abound.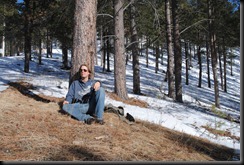 Great food like meats from the Blue Bird Locker or a nice German lunch at the Alpine Inn or bite into a great burger from the Sugar Shack.  Or, maybe some truffles from the Chubby Chipmunk.
Go hiking in the Black Hills.  Discover amazing places in Spearfish Canyon or hike to the top of Bear Butte.   Or, Bike part or all of the 109-mile Mickelson Trail.  Then tackle the 111-mile Centennial Trail.
It is my goal to highlight everything I enjoy about this great state.  I'm sure I will never run out of things to talk about.  Pleas visit my facebook page to contact me if you have any questions or would like to see something on this website.
If you'd like to read about our travels beyond the borders of the great state of South Dakota, visit our Finding Fun Family Travel Blog.  There you can read about great places like Carhenge, a Star Wars Themed Disco in Mexico, the World's largest ball of twine and much more.
DISCLAIMER:  there are links to products on the website.  If you click those and purchase the items I get a percentage of that sale.  It helps support the website and I only links to books or products I have read or used myself.